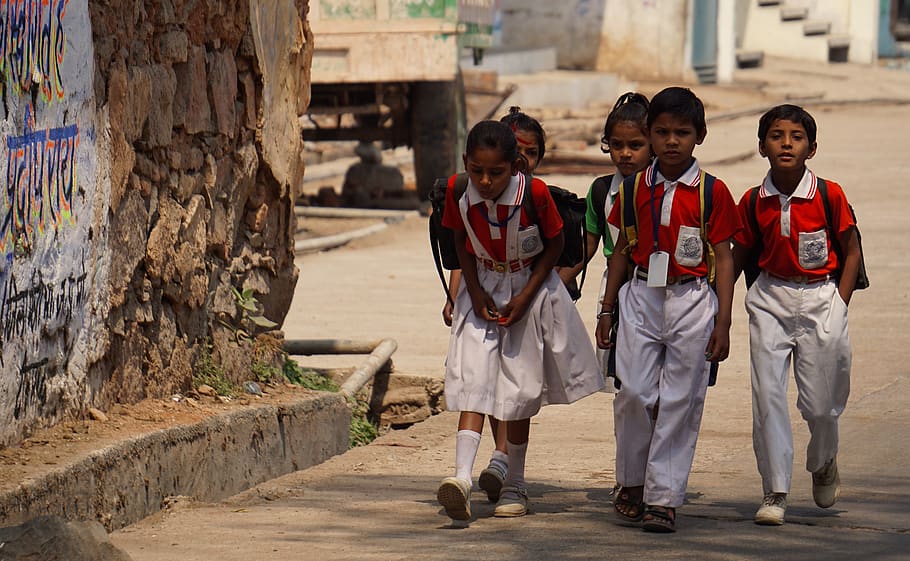 Bhola Foundation – Our Contribution to Society
Bhola is a migrant worker from a rural village of Madhya Pradesh, India, who in 2005, at the age of 17, came to work with us at our factory in India.
By 2009, Bhola was married and by 2011, he became a father to a beautiful daughter and named her Chandni.
Since Chandni's birth, Bhola only fussed about one thing – to give Chandni the best of everything.
In India, A$ 30 a month per child goes a long way towards education.
We realized that needs & aspirations of our workers were not unlike parents across the world. Like all parents, they also aspire to give their children the best education.
But due to financial limitations, they would invariably have to send their kids to a public school in India.
Public Schools in India are very unlike public Schools in Australia.
Average Student to Teacher Ratio is 70:1 with very basic studies are imparted through year 10.
Most students do not have access to textbooks or proper nutrition during school days. And it is not surprising to see kids drop out of public schools before they finish year 10.
Children are not only a nations' strength & future, but also our responsibility. As responsible employers, we needed to do something for kids of our committed & hard-working employees.
Bhola Foundation was initiated in 2014 as a non-profit fund, specifically to provide free quality primary & secondary education to all children of our employees in India.
1.5% of our annual turnover is allocated and donated to Bhola Foundation.
Currently, Bhola Foundation financially supports 97 (and counting…) children aged between 5 years and 16 years, providing them with free education in private schools, free school uniform and textbooks as well as free health care, if required.
You, as our customer, are indirectly contributing to this noble cause.
Our employees and their family thank you for your silent contribution.